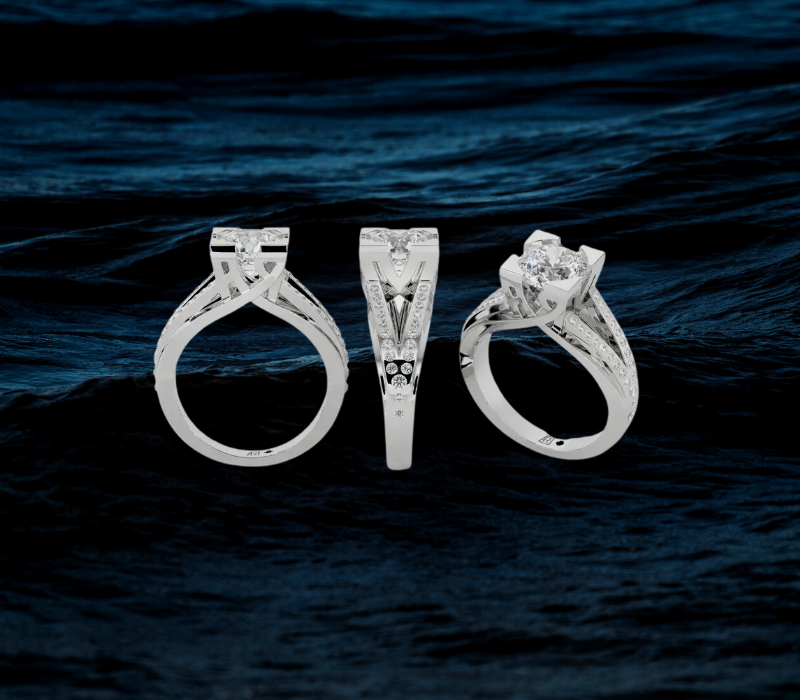 The byME collection, a unique set of jewellery demonstrating the excellence of Antonio Roccabella
The ByME collection was born from the desire to realize a dream of love for this craft. To give shape to lines that continue and cross each other, undulating lines that trace my initials.
The AR line is dedicated to high jewelry and includes the exclusive use of platinum and diamonds.

HIGH JEWELRY
The collection shines with lineaments that accentuate the brilliance of these unique gems.